Lan Thao * 21.5.2008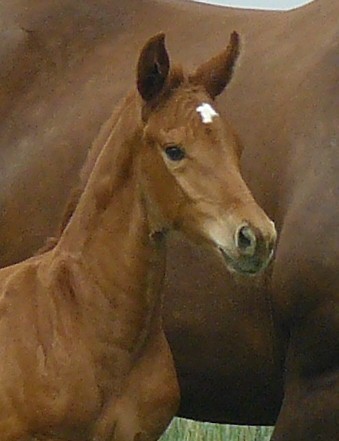 Welsh Pageant xx.*66
Lauries Crusador xx *85
Square Note xx *75
Laudabilis Hann. *2000
Warkant Hann. *83
Wassia Hann. * 90
Emma Hann. *84

Florestan Rheinl.. *86
Fidermark Westf. *92
Watonga Hann. *85
Fabrice Rheinl. *98
Frühlingsball Westf. *70
Feodora Rheinl. *92
Rebecca Rheinl.*80





Damline:
Fabrice was nominated "Premium Foal" at the foal inspection Heinsberg, July 1998 - Silver Medal
MPT Telgte, June 13th, 2001 - ranked 1st out of 21 mares scoring 8,39
single scores: trott 8,5 canter 8,5 walk 8,0 ridability/judges 9,0 ridability/testrider 8,5 freejumping 8,0
Summer 2003: various show class successes in all disciplines (dressage, jumping, eventing), amongst them ranking first at the Telgte young horse combined dressage/jumping class scoring 8,2
full sister Fannie Mae is the 5th out of 5 full siblings by Fidermark, all of them were nominated "Pemium Foals" , amongst them auction foals.
single scores: trott 8,0 canter 8,5 walk 7,5 ridability/judges 8,0 ridability/testrider 8,5 freejumping 7,5
full brother Fair Play*2002 Champion of the Rhineland Ridinghorses 2005

Lan Thao is full sister to La Jeanne.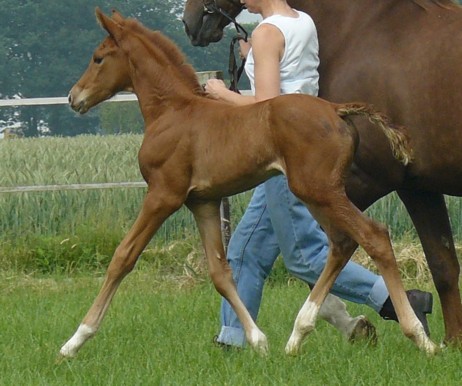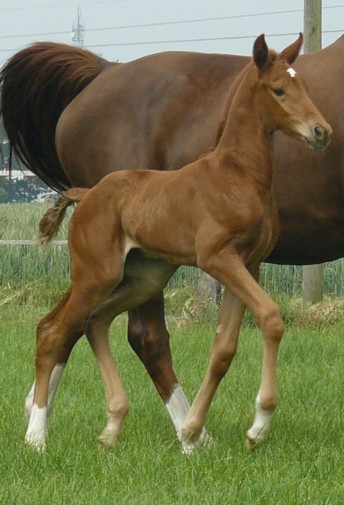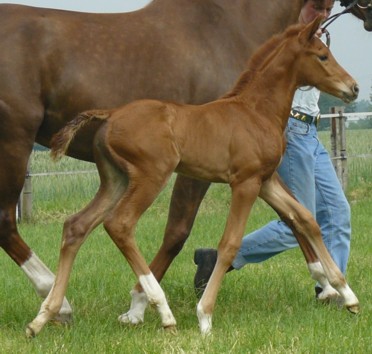 25.2.2013


Fabrice's double!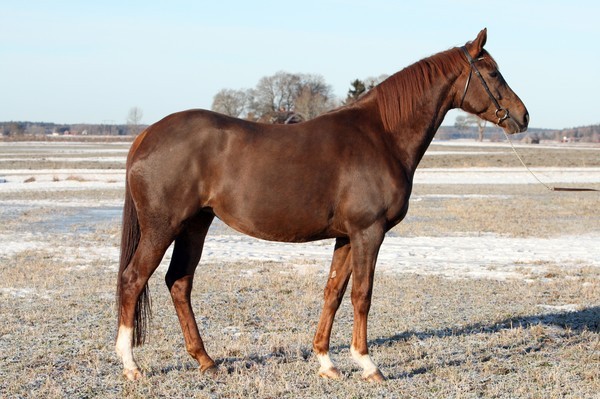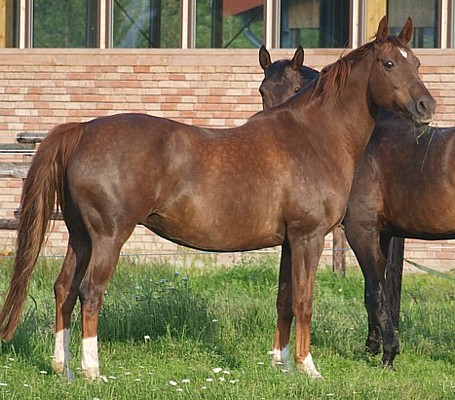 ... one could think...
Indeed, this is Fabrice's 5 year old daughter Lan Thao by Laudabilis (left picture), who is expecting her first foal in Sweden this spring.
Simply amazing, how much daughter and mother look alike. Guess that's what you call a broodmare who truly stamps her get...
The right picture shows Fabrice at 14 years of age having had eight foals.


30.5.2013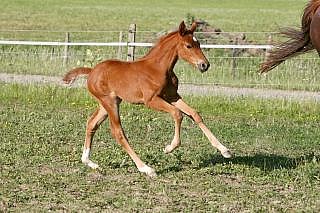 Swedish filly born from my damline!
LanThao has given birth to a filly by Floricello. Little Letizia is already a few weeks old in this picture.
Congratulations to Hanna Engvall in Sweden and all my best wishes to mother and foal!
Lan Thao is Fabrice's daughter by Laudabilis and little Letizia is Fabrice's first grandchild.